Dealership Info

(Remind customers that they have relocated back to this address)

97A Andover St. 
Danvers, MA 01923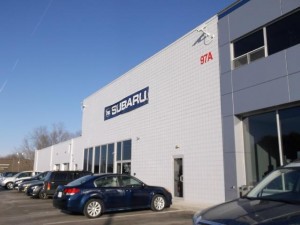 The New updated service area at 97A has a 2 lane "Drive In" for service. 

ALL service Customers can drive their vehicles into the Service Drive to meet with an Advisor for their appointment or for the NO Appointment Needed Quick Lube service.

Ext to Service: 6387
Parts Department: 7302-4951
Sales: (888) 601-9016

Service Hours:

Monday- Thursday 7am-7pm
Friday 7am-6pm
Saturday 7am-4pm

Amenities: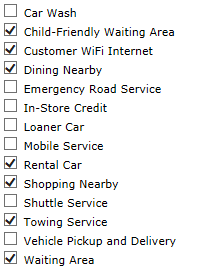 Roadside Assistance:

1-800-261-2155

http://www.subaru.com/mobile/roadside-assistance/index.html

Click Here to View Owner's Manuals



Coupons
Coupon Policy:
Please inform customers that they must present all coupons at the time of service write-up! 

Click Here for Service Specials

Competitor Coupons:

Expired Coupons:

Detailing
Detailing:
Any detail above a 1 Star detail ( Wash and Vacuum) needs an appointment and should not be recommended as a " Waiter. "   The duration of the detail appointment is usually as follows:

2 Stars – 2 hours

3 Stars – 3 hours

4 Stars – 4hours

5 Stars – 6 hours

Complete Detail:

Interior/Exterior Detail:

Referrals
Referrals:
  

Towing:

  

Vehicles still covered under Roadside Assistance:

(800) 261-2155
3 years or 36,000 miles, whichever comes first.
  

Vehicles no longer covered under Roadside Assistance:

Arrowing Tow Company

(978) 532-0797
This dealership has not provided billing information.
  

Collision Center:

Sched. Preferences
Scheduling Preferences:
Preferred Advisor:

Car Wash:

Diagnostic Fee:

Due Bill/We Owe:

Emergency Appointments:

Express Lane:

Flood/Water Damage:

Key Appointments:

Non-Brand Vehicles:

Radio Codes:

Same Day Appointments:

Saturday Appointments:

Squeaks, Rattles, and Noises Cutoff Times:

State Inspections:

Warranty Work:

Windshield Replacement:

Recalls
Recalls:
  

Scheduling Instructions:
Verify VIN
Refer to Xtime; enter recall title/number, follow scheduling instructions by clicking the information icon.
If not found, follow instructions on Factory Recall Campaign information icon.
  

  

The National Highway Transportation and Safety Administration (NHTSA) is a government agency created to help inform customers of reported issues regarding their vehicles. It is a national database for all manufacturers. GP1 uses this site as a backup to the manufacturers recall page.

  

Recall titles in Xtime contain a combination of searchable identifiers:

Recall #NHTSA – if applicable
Manufacturer # – if known
Brief Description of Concern – as obtained from NHTSA

Ex. Recall #16V000 (123) Takata Airbag
Ex. ZE7 Oil Consumption Warranty Enhancement

  

Definitions/FAQs:

NHTSA Number

Manufacturer Number

Vehicle Identification Number (VIN)

What do the results of my VIN Look up Mean?

  

Searchable by VIN:

Recall

Service Campaign

Limited Service Campaign (LSC) / Special Service Campaign (SSC)

  

Not Searchable by VIN:

Technical Service Bulletin (TSB):

Customer Support Program (CSP) / Warranty Enhancement Program (WEP):

Limited Customer Support Program/ Limited Warranty Enhancement Program:

Transportation
Transportation:
  

Drop Off & Early Bird/After Hours:

Waiter:

Shuttle:

Loaner:

Rentals:

Valet/Pick Up & Delivery: